Full Time
Applications have closed.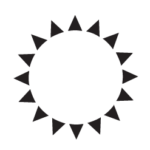 Website open_window_ Open Window
Open Window is a fully accredited private higher education provider offering Honours, Degrees and Certificates.
Job Title: Campus Manager
Location: Stellenbosch, South Africa
Employer: Private Higher Education and Training Institution (Shared responsibility between Open Window and Belgium Campus iTversity)
Job Type: Full-Time
Job Summary:
The Campus Manager plays a pivotal role in the successful operation and management of the shared campus premises between Open Window and Belgium Campus iTversity in Stellenbosch. This role involves overseeing the day-to-day activities, ensuring a positive and productive learning environment, managing staff, and fostering collaboration between the two institutions. The Campus Manager reports directly to the Chief Operating Officer of both Open Window and Belgium Campus iTversity.
Key Responsibilities:
Campus Operations Management:
Supervise and oversee all aspects of campus operations, including facilities, maintenance, security, events, student support and wellness, and technology infrastructure.

Ensure a safe, clean, and conducive learning environment for students and staff.

Collaborate with relevant departments to maintain and upgrade campus facilities as needed.
Work closely with academic departments of both institutions to coordinate class schedules, exam arrangements, and academic resources.

Assist in resolving academic-related issues, ensuring academic quality standards are upheld.
Develop and oversee student support services, including counselling, career guidance, and extracurricular activities in collaboration with the Student Services Manager.

Address student and parent/sponsor concerns, and provide a responsive, student-centric environment.
Recruit, train, and manage a team of administrative and support staff.

Conduct regular performance evaluations and provide professional development opportunities.
Develop and manage the campus budget, ensuring fiscal responsibility.

Monitor revenue and expenses, identifying opportunities for cost-saving measures.
Collaboration and Communication:
Foster collaboration and effective communication between Open Window and Belgium Campus iTversity, as well as other institutions within the Edu-hub.

Act as a liaison between the institutions, facilitating joint initiatives and shared resources.

Proactively communicate any risks or issues identified to the COO.
Compliance and Regulations:
Ensure compliance with all relevant regulatory and accreditation requirements.

Keep abreast of changes in higher education policies and regulations.
Cultivate positive relationships with local community stakeholders and industry partners.

Promote the campus as a hub for education and innovation in Stellenbosch.
Qualifications:
Bachelor's degree in Business Administration, Education Management, or a related field (Postgraduate degree preferred).

Proven experience in campus management or educational administration.

Strong leadership and organisational skills.

Excellent communication and interpersonal abilities.

Knowledge of South African higher education framework, regulations, and practices.

Financial management and budgeting skills.

Ability to work collaboratively with diverse teams.
Benefits:
Competitive salary and benefits package.

Opportunities for professional development.

A dynamic and collaborative work environment.

Contribution to the growth and success of two prestigious educational institutions.
If you are passionate about higher education, have strong leadership skills, and are dedicated to creating an exceptional learning environment, we encourage you to apply for the Campus Manager position at our shared campus in Stellenbosch. Please submit your resume and a cover letter outlining your qualifications and interest in the role.
Remuneration
Market-Related
The closing date for applications is  31 October 2023
To apply please send your CV and motivational cover letter explaining why you are interested in the position to:
Lukas van der Merwe, COO
lukas@openwindow.co.za  
Please note: 
In support of the company's Employment Equity plan, applicants from designated groups are encouraged to apply. 
No application will be considered after the closing date, or if it does not comply with at least the minimum requirements. 
Should you not receive a response within two months after the closing date please consider your application unsuccessful. 
The Open Window reserves the right to retract the position advertised without notice. 
As your application is likely to contain personal information, the documents will be handled according to OW POPIA policies, and the information will be shared with HR, interview panels, and the Academic Executive.