Multi-Skilled Digital Assistant (Remote, Entry-Level)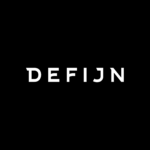 Location: Remote
Job Type: Full-Time
Department: Digital Marketing / Administration
Reports to: Founder/CEO
About Us:
Join the innovative team at Defijn, where creativity meets technology. We're committed to pushing the boundaries of digital solutions and providing our clients with outstanding results.
Job Overview:
We're on the hunt for a Multi-Skilled Digital Marketing Assistant to work remotely with our energetic team. This entry-level role is tailor-made for a recent graduate who is ready to embark on an exciting journey in the digital agency world. You'll support our Founder/CEO across various domains, including sales, digital marketing, copywriting, and general executive assistance. It's an ideal role for someone keen to absorb knowledge and grow in a bustling, virtual work environment.
Key Responsibilities:
Digital Marketing: Participate in digital marketing campaign execution, including social media, email marketing, and basic analytics.
Copywriting: Contribute to creating engaging content for blogs, social media, and marketing materials.
Sales Assistance: Aid in managing client databases, crafting sales presentations, and supporting sales strategies.
Executive Assistance: Provide remote administrative support to the CEO, including managing schedules, arranging travel, and handling correspondence.
Continuous Learning: Embrace ongoing learning opportunities, adapt to various tasks, and grow within the company.
Skills and Qualifications:
Bachelor's degree in Marketing, Communications, Business, or a related field.
Strong organizational and time-management skills.
Excellent written and verbal communication abilities.
Familiarity with digital marketing tools and platforms.
Ability to work independently in a remote environment.
A proactive mindset and a strong desire to learn and progress.
What We Offer:
A fully remote and flexible work setting.
A dynamic, supportive, and fun work culture.
Opportunities for professional development in the digital marketing field.
Competitive entry-level salary and benefits.