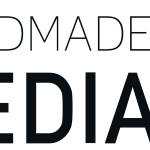 Website Handmade Media
Translating your brand into visual media.
Ready to bring your design magic to our team? Handmade Media is on the lookout for a Graphic Designer who gets a kick out of diving into the nitty-gritty of details and loves making design workflows into a well-oiled machine. If you're all about being creative and super organized, you're exactly who we're looking for! Join us in a fun and collaborative space where you can let your creativity shine while streamlining our design processes. Become a key player in shaping our clients' visual vibes and let's create designs that turn heads! Excited? Come add your flair to our team, where every detail counts, and efficiency is the name of the game!
Apply now:
https://forms.gle/eujC5rSdo56LSWfK7