Illustration & Visual Communication Designer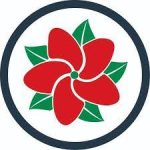 ABSOLUTE SBAJ
Greetings future creative leaders,
ABSOLUTE SBAJ urgently seeks an illustration & visual communication designer student. The project encompasses the upgrade of 7 children illustrated books. Of these books in the upgrade process one book remains 97% complete, 2 books remain 80% complete and the 4 remain 100% incomplete. The project expects and requires the following from the right student:
To work directly with an experienced visual and creative mentor to upgrade each of the 7 books mentioned.
To follow the 5 step upgrade process as set out and prescribed by ABSOLUTE SBAJ that is, increase the font size of the text-story; relayout the existing illustrations as prescribed by the author and mentor; adjust existing illustrations to suit the increased font size; modify adjusted pages so author signs book off and make technical adjustments so publisher signs book off.
Work in this internship and with the visual creative mentor until all 7 books are completely upgraded.
The projects offers the following to the correct student joining internship position:
The opportunity to collate the practical hours you require towards your degree.
Extra hours worked will be shared with the faculty in the form of a commendation and for future career reference/s.
The opportunity to gain industry experience.
The opportunity to work with a highly regarded mentor who graduated from Open Window and who has a proven track record in the art and creative design field.
Contact
074 300 1400 or 082 818 1488
dr.avi@absolutesbaj.co