Full Time
Applications have closed.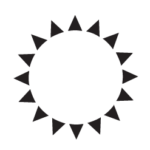 Website open_window_ Open Window
Open Window is a fully accredited private higher education provider offering Honours, Degrees and Certificates.
Job Title: IT Administrator
Location: Stellenbosch, South Africa
Employer: Private Higher Education and Training Institution (Shared responsibility between Open Window and Belgium Campus iTversity)
Employment Type: Full-time
Reports to: IT & Infrastructure Manager
Job Summary:
The IT Administrator plays a vital role in ensuring the smooth operation of IT systems and infrastructure at a private higher education institution. This position involves shared responsibilities between Open Window and Belgium Campus iTversity. As an IT administrator at an educational institution, your role and responsibilities typically involve managing and maintaining the technology infrastructure and systems used by students, lecturers, and staff.
Key Responsibilities:
Infrastructure Maintenance:
Maintain and monitor the institution's IT infrastructure, including servers, networking equipment, and data storage systems.

Ensure hardware and software components are up-to-date and properly configured.
Provide technical support to faculty, staff, and students for IT-related issues, including hardware and software problems.

Assist with password resets, access requests, and account management.
Manage and optimise the campus network to ensure reliable and secure connectivity.

Troubleshoot network issues and implement necessary upgrades or repairs.
Install, configure, and update software applications as needed.

Ensure software licenses are up-to-date and compliant.
Security and Data Protection:
Implement and enforce IT security policies and procedures to safeguard data and systems.

Conduct regular security assessments and audits.

Assist in disaster recovery planning and backup procedures.
Collaboration with External Partners:
Liaise with external IT service providers or vendors for hardware/software procurement and maintenance.

Collaborate with Belgium Campus iTversity and Open Window IT teams on joint projects and initiatives.
Maintain accurate documentation of IT systems, configurations, and procedures.

Create user guides and training materials as needed.

Compile and manage an asset register for all electronic equipment on campus.
Participate in IT projects, including system upgrades, migrations, and deployments.

Collaborate with cross-functional teams to ensure successful project implementation.
Assist in the budgeting process for IT-related expenses.

Monitor IT expenditures and report on variances.
Qualifications:
Bachelor's degree in Information Technology, Computer Science, or a related field (preferred).

Relevant IT certifications (e.g., CompTIA A+, Microsoft Certified IT Professional) are a plus.

Proven experience in IT administration or a similar role.

Strong knowledge of Mac, Windows and/or Linux operating systems.

Familiarity with virtualisation technologies (e.g., VMware, Hyper-V).

Excellent problem-solving and troubleshooting skills.

Effective communication and interpersonal skills.

Ability to work independently and in a team.

Strong attention to detail and organisational abilities.
Working Conditions:
This position may require occasional evening or weekend work to perform maintenance or resolve critical IT issues.

The IT Administrator may need to travel between the two campuses (Open Window and Belgium Campus iTversity) as required – both situated on the same property.

Physical demands include lifting and carrying computer equipment, as well as working in server rooms and data centres.
This IT Administrator role offers an exciting opportunity to play a key role in ensuring the smooth operation and continuous improvement of our campus IT infrastructure and equipment at a private higher education and training institution in Stellenbosch. If you have the necessary qualifications and experience, we encourage you to apply and be a part of our dynamic team.
Remuneration
Market-Related
The closing date for applications is  24 November 2023
To apply please send your CV and motivational cover letter explaining why you are interested in the position to:
Lukas van der Merwe, COO
lukas@openwindow.co.za  
Please note: 
In support of the company's Employment Equity plan, applicants from designated groups are encouraged to apply. 
No application will be considered after the closing date, or if it does not comply with at least the minimum requirements. 
Should you not receive a response within two months after the closing date please consider your application unsuccessful. 
The Open Window reserves the right to retract the position advertised without notice. 
As your application is likely to contain personal information, the documents will be handled according to OW POPIA policies, and the information will be shared with HR, interview panels, and the Academic Executive.