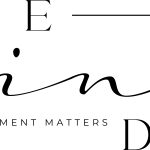 Website One Fine Day / One Fine Brand
Corporate content & wedding
We are a Pretoria-based fast-growing small company operating in different industries, and
we are looking for a dynamic, young, creative videographer to join our team.
We shoot a lot of weddings and also social media content for companies & Brands
We work with brands such as:
Motherkind, The Social Group, CIT boxing, Grove Mall, Boxop, F45 to name a few.
We are looking for a videographer who is a capable storyteller, editor and content creator
for our various brands' digital presence.
Please read the job specifications and responsibilities carefully before applying for the
position.
No candidate will be considered without a diverse portfolio submission.
Only successful candidates will be contacted after a formal interview.
Responsibilities and Duties:
* Brainstorming creative ideas to meet our Brands Marketing requirements.
* Able to work on postproduction tasks including reviewing footage, rough cuts, audio
adjustment, color correction, and final editing using Premiere Pro, Vegas or After Effect.
* Creatively develop and present storyboards.
* Shooting Weddings and working with clients
*Able to evolve the product brand by working on a wide range of video creative
projects.
*Archive and backs up projects on completion.
*Record and edit voice-overs.
*Able to gain a full understanding of projects, and products and adjust to different brand
needs.
* Experience with motion design and relevant software is advantageous but not a
necessity.
* The video content creator will be required to conceptualize, shoot and edit videos
for use on social media.
* Own transportation
Qualifications and Skills:
– 1 – 2 years relevant work experience with video production equipment, including
lighting setups and various types of audio recording will be an advantage but not a
prerequisite.
– Proficiency in camera operation and lighting.
– Proficiency in Adobe Creative Suite, especially After Effects and Premier or Vegas
– Able to follow through with a project from start to finish (Pre-production,
production and post-production).
– Excellent time, project management and multitasking skills.
– Excellent communication skills and leadership skills.
– Good work ethic with strong cooperation skills and teamwork spirit.
– Degree or Diploma in Film/Video/Media Related Field or equivalent experience
required.
– Able to prioritise work, preform under pressure and deadline driven.
– Intermediate level experience with MS Office.
– Strong attention to detail.
– Self-starter and able to take direction.
– Strong communication skills (verbal/written).
– Social media experience is an advantage but not essential.
– Willing to travel.
– Experience filming weddings is an advantage.
– Experience with motion design and relevant software advantageous but not a
necessity.
Application Requirements:
– Portfolio of Work, including social media handles.
– References
– CV
– Copy of your ID.