Full Time
Applications have closed.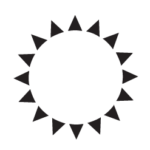 Website open_window_ Open Window
Open Window is a fully accredited private higher education provider offering Honours, Degrees and Certificates.
OW CENTURION (SOUTHDOWNS) VACANCY:
LECTURER: PHOTOGRAPHY
DEPARTMENT: School of Visual Communication
Position:  Photography lecturer (full-time)
The Open Window (OW) is an accredited private higher education institution recognised for setting innovative standards in the field of visual arts and digital sciences. Founded in 1994, OW has a focus on providing a unique tertiary platform where practice-led tuition links traditional fine art practice with the applied arts. Emphasis is placed on continual innovation within curricula so as to maintain relevance in the rapidly evolving creative arts industries. Many Open Window lecturers, in addition to their academic roles, are actively engaged in creative practice – and we encourage our lecturers to maintain their links to industry. Our investment in highly qualified and industry-relevant staff is deemed critical in directing our students in work-integrated learning projects of value. 
The Open Window is opening a campus in Stellenbosch. Officially opening in January 2024, we will be offering the full cohort of undergraduate qualifications Open Window is known for:
Bachelor of Creative Technologies
Bachelor of Arts in Visual Communication Design
Thus, Open Window is looking for successful candidates who will be integral to helping us establish a presence in Stellenbosch. The successful candidates will work closely with colleagues across both campuses.
Photography at Open Window
At Open Window,  photography places a specific focus on storytelling through still images. The course places importance on the combination of proficient technical skills paired with a deep appreciation for observation;  to express not only what you see, but how you interpret what you see, and the way you want others to experience this. The course involves creative problem-solving and encourages an appreciation for visual communication in order to express a distinct perspective through the photographic image.
FIELD-SPECIFIC REQUIREMENTS (PHOTOGRAPHY):
Teach at an undergraduate level in Photography and video.

Guide the creation of both static image work with students (moving image skills such as videography would be beneficial)

Display strong conceptual skills and must possess practical experience in photography disciplines.

Facilitate and organize off and on-campus workshops and help with events.

Generalist knowledge of diverse photography  equipment, digital cameras, and workflows from DSLR to RAW workflows

Candidate must be well familiar with working in a photography studio and should know how to set up equipment for diverse purposes and outcomes.

Candidate must be well-versed in both photo and video editing
Software Requirements:)
Advanced post-production skills and should be proficient in Adobe Photoshop.

Advance Film editing software skills.

Proficiency in CGI editing will be an added bonus
GENERAL LECTURER REQUIREMENTS:
Lecturers at The Open Window, in context to the school/programme appointed for, are employed to undertake facilitation (teaching), assessment, research and administrative duties within a specialist subject area. 
Facilitation of learning: Teach at an undergraduate level in the subject(s)

Curriculum development: Maintain and develop existing course content

Course content and documentation: Create and provide course-related notes, briefs and other documents

Student support: Mentor students and provide ongoing support

Assessment: Conduct formative and summative assessments and record and finalise student achievements within the subject.

Event participation: Attend and participate in Open Window-related events and initiatives such as Open Days, departmental events etc.

Ideation and discussion: Participation in strategic initiatives related to teaching, creative production, research and social engagement

Workflow and Process: General proficiency in digital office tools and other tools (Google Suite)
GENERAL BEHAVIOURAL ATTRIBUTES:
Good interpersonal skills, verbal and written communication skills

Self-motivation and regulation

Strong visual intelligence and aesthetic sensibility

Enthusiasm towards the subject(s) and field(s)

Display

a good grasp of the industry (locally and internationally) as well as the discourse related to the field

Excellent communication, presentation, and interpersonal skills

Capable of working in a team

(very important)

Be able to cope under pressure, and meet deadlines

Be dynamic, adaptable, and a creative thinker with administrative skills
MINIMUM REQUIREMENTS:
A relevant Honours Degree (or NQF  8 equivalent). 

An up-to-date portfolio showing relevant examples of practical work (within the photography field) 
Added advantages for this position:
A relevant Masters degree (NQF 9)  is an added advantage

Teaching qualification is an added advantage

Skills and experience in the field of Film is an added advantage

Knowledge of Adobe After Effects and digi compositing 

Knowledge of Keyshot 

An ability to lecture theoretical subjects within the department
REMUNERATION
R320 000 – R380 000 (negotiable, dependent on experience and educational level)
No additional benefits are on offer, other than a Retirement Annuity of which Open Window contributes towards.
The annual remuneration package is negotiable and will be commensurate with the incumbent's overall experience and qualification level, as communicated through the application in relation to Open Window's policies and procedures. 
Closing date for applications is 10 November 2023
To apply please send your CV, Portfolio (web links to online work or PDF no larger than 20MB), and motivational cover letter explaining why you are interested in the position to:
Head of Visual Communication 
Maaike Bakker: maaike@openwindow.co.za  
Please note: 
In support of the company's Employment Equity plan, applicants from designated groups are encouraged to apply. 
No application will be considered after the closing date, or if it does not comply with at least the minimum requirements. 
Should you not receive a response within two months after the closing date please consider your application unsuccessful. 
The Open Window reserves the right to retract the position advertised without notice. 
As your application is likely to contain personal information, the documents will be handled according to OW POPIA policies, and the information will be shared with HR, interview panels, and the Academic