Mid Level Visual Communications Designer (UI /UX)
Full Time
Applications have closed.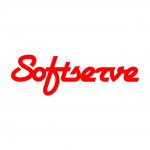 Website Softserve Digital Development
Leveling Up Visionary Companies
Description
Graphic Designers have a comprehensive understanding of design principles and visual communication. They create aesthetically appropriate layout and content for various contexts. This includes websites, social media, advertisements, promos, product labels, and brochures. Graphic
Designers must:
-Be able to adapt to a multitude of different styles.
-Understand/interpret concepts and then explain them visually.
Responsibilities:
-Provide creative input
-Research and create mood board of conceptualised designs.
-Produce design work for clients as per provided brief.
-Edit proofs to client's specifications.
-Prepare mock-ups and present them to clients.
-Produce content that reflects an understanding of the client and the audience through the appropriate use of design principles.
-Interpret creative direction and technical information and turn it into persuasive design concepts
-Work with clients to edit and modify designs to meet their expectations
-Collaborate with the team to ensure consistency of designs across various media outlets
-Create compelling and effective logos, designs, print and digital media
-Maintain awareness of current industry and technology standards, social media, competitive landscape, and market trends.
Requirements:
-Bachelor's degree in Graphic Design or related field
-2-5 years of experience in graphic design
-Proficient in Adobe Creative Suite
-Extremely creative
-Strong communication, conceptual thinking, typography skills and design skills
-Portfolio of work
-Accountable to feedback and criticism
-Strong interpersonal and communication skills
-Can take feedback, no matter how harsh, and make it constructive
-Creativity, adaptability, and the ability to work collaboratively with a team
Perks:
🤝 Teamwork Makes the Dream Work: Enjoy a collaborative and supportive workspace.
📚 #AlwaysLearning: Benefit from weekly tutorials and never-ending growth opportunities.
🎂 Birthday Bliss: Celebrate with free ice cream on your special day!
💻 Gear Up: High-end laptops and monitors to boost your productivity.
🏆 Kudos & Credits: Exceptional performance doesn't go unnoticed.
🍪 Snack Attack: From free snacks to amazing coffee, we've got your cravings covered.
👔 Dress How You Feel: No dress code means you do you!
🌴 Take a Break: Flexible leave policies for when you need to recharge.
🐾 Woof-tastic! Say hi to Max, our adorable office pup.
☕ Perfect Java: Keep energized with top-notch coffee.
🥤 Sip & Munch: Free-flowing snacks and drinks for everyone.
📈 Our Learning & Development Program – Unlock your full potential with customized training, workshops, and courses. Keep growing with Softserve Digital Development!