Full Time
Applications have closed.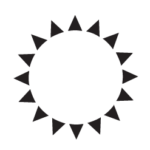 Website open_window_ Open Window
Open Window is a fully accredited private higher education provider offering Honours, Degrees and Certificates.
VACANCY: STUDENT SERVICES MANAGER STELLENBOSCH CAMPUS
DEPARTMENT: Registrar: Student Administration and Support
POSITION:  Student Services Manager 
The Open Window (OW) is an accredited private higher education institution recognised for setting innovative standards in the field of visual arts and digital sciences. Founded in 1994, OW has a focus on providing a unique tertiary platform where practice-led tuition links traditional fine art practice with the applied arts. The Student Services department plays a vital role in the holistic development approach to which OW students are exposed. The candidate will be responsible for all student activities and services, working with the Student Administration and Support staff to manage, plan, and monitor the day-to-day activities of OW students on campus.
DUTIES:
Implementation and Monitoring of the Student Services Plan on campus

The day-to-day management of the Support Centre, Information Desk and Reception.

Support to the administrative and Support departments

Manages and rolls out national student events on campus.

Management of the Student Council

Be responsible for setting up and implementing the orientation programmes with the Support and Administrative departments.

Responsible for active student life on campus.

Set up and managing of the OW Buddy systems.

Set up and managing of the OW Honours demi hours programmes.

Set up and managing of OW clubs.

Responsible for campus communication to students and parents.

Represent the department at OW functions and events.

Responsible for initiating and completing student re-registration in conjunction with the administrative department.

Handling of Complaints received from parents and students.

Oversees and manages student discipline on campus

Campus Safety

Responsible for the departmental budget.

Responsible for reporting linked to student activities.

Quality control on all activities linked to the information desk.
GENERAL COMPETENCIES/ BEHAVIOURAL ATTRIBUTES:
The successful candidate for this role is expected to:
be a trustworthy team player

have a positive influence on the people around them

have excellent attention to detail

have good communication skills, both oral and written. (English)

have good interpersonal skills

be able to manage several tasks at once and determine priorities diligently

have strong judgement and decisiveness

be able to work unsupervised

capable of working in a team (very important)

be able to cope under pressure, and meet deadlines

have a passion for people and education
MINIMUM REQUIREMENTS:
Relevant qualifications will be an advantage. (Business Administration, Project Management, Psychology, Counselling).

Solid administrative skills.

Very strong project management skills.
EXPERIENCE:
At least three years in a similar role or appropriate department.

Working in the education environment will be an advantage.
REMUNERATION
Market-related, based on qualifications and experience. 
The annual remuneration package will be commensurate with the incumbent's overall experience as communicated through the application in relation to Open Window's policies and procedures. No additional benefits are on offer other than a Retirement Annuity of which Open Window substitutes a majority portion. 
Closing date for applications is 10 November 2023
No late applications will be considered. To apply please send your CV, and portfolio with a motivational cover letter explaining why you are interested in the position to:
To apply, please send your CV and cover letter to:
Thealani Barnard; Registrar: Student Support and Student Administration
Subject: Application-Student Services Manager Stellenbosch
Please note: In support of the company's Employment Equity plan, applicants from designated groups are encouraged to apply. No application will be considered after the closing date, or if it does not comply with at least the minimum requirements. Should you not receive a response within two months after the closing date please consider your application unsuccessful. The Open Window reserves the right to retract the position advertised without notice. As your application is likely to contain personal information, the documents will be handled according to OW POPIA policies, and the information will be shared with HR, interview panels, and the Academic Executive.