Full Time
Applications have closed.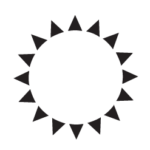 Website open_window_ Open Window
Open Window is a fully accredited private higher education provider offering Honours, Degrees and Certificates.
VACANCY: STUDENT ADVISOR
EMPLOYER: Open Window Institute (Stellenbosch)
POSITION:  Student Advisor
The Open Window (OW) is an accredited private higher education institution recognised for setting innovative standards in the field of visual arts and digital sciences. Founded in 1994, OW has a focus on providing a unique tertiary platform where practice-led tuition links traditional fine art practice with the applied arts. Emphasis is placed on continual innovation within curricula so as to maintain relevance in the rapidly evolving creative arts industries.
An exciting opportunity has arisen for a Student Advisor to join a leading private higher education institution at their Stellenbosch Campus. The Student Advisor will be responsible for Sales and implementation of the total marketing process in order to achieve the pre-set targets. The process includes school presentations, student interviews, and phoning prospective students. We are seeking an enthusiastic and sales-driven individual to join our team as a Student Advisor you will be responsible for driving new business growth and fostering positive relationships with prospective students and educators. Your role will be pivotal in assisting students through the enrolment process and guiding them towards making informed decisions about their educational journey assisting students with qualification information, Entrance requirements, subject selection, career paths, fee funding options, scholarships, Loans, Accommodation, and Equipment. This role is a Sales performance-based outcome with a lucrative commission structure to motivate sales performance.
KEY RESPONSIBILITIES
Sales Performance and Productivity: Sales planning, target awareness, tracking and reporting.
Customer/Market Management: Market and Competitor knowledge and insight.
Relationship Building: Establish and nurture strong relationships with prospective students and their families. Maintain regular follow-ups to address queries, alleviate concerns, and maintain interest in the institution's offerings.
Collaboration with Secondary Education providers to aid in career guidance Conducting career guidance Presentations to prospective students, as well as attending all Sales and Marketing annual events.
Develop and maintain good relationships with guidance teachers, especially at the Priority schools.
Ensuring the collected database is captured in CRM.
Proactively engage with potential students through various channels, including phone calls, emails, online chats, and in-person interactions Drive the database, interview, application, and registration process to meet new student targets.
Present the institution's programs, benefits, and features in a compelling manner to convert inquiries into enrolled students.
Product Knowledge: Develop a deep understanding of the institution's programs, courses, accreditations, and competitive advantages. Stay up-to-date with industry trends and educational advancements to effectively communicate the institution's value proposition.
Career guidance interviews focusing on clients' Needs Analysis, Solution Selling, and Product Proposition.
Understand the unique needs, aspirations, and challenges of each prospective student. Provide personalized guidance and advice, aligning their interests with the appropriate courses and programs offered by the institution.
Influence, Negotiation, and Persuasion Skills (Direct and Indirect Sales).
Product and services excellence and expertise (Product Knowledge).
Financial Assistance and Solution Selling (Student Loan and Bursary expertise).
Customer Relation Skills remaining customer-focused with both student and sponsor in the negotiation phase.
Customer relations management to ensure peace of mind to clients throughout student's study cycle Assist students throughout the enrolment process, explaining admission requirements, application procedures, deadlines, and any necessary documentation.
Ensure a seamless and supportive experience for students as they transition into the institution.
Reporting Sales Activities to management.
Willing to work the last Saturday of each month for registration days
Sales Targets: Meet and exceed monthly and quarterly sales targets, contributing to the institution's overall growth and success. Track and report on sales performance metrics to measure progress and identify areas for improvement.
Collaboration: Collaborate with various departments, including marketing, admissions, and academic teams, to ensure a cohesive and streamlined experience for students from initial inquiry to enrolment.
Willing to travel to provinces which include the Western Cape, Northern Cape, Eastern Cape, KwaZulu-Natal, and Free State.
GENERAL REQUIREMENTS:
Having your own car and driver's license is essential.
A confident personality and strong communication with a problem-solving mentality is key.
Significant experience working in an Educational Sales role.
A sound understanding of the education landscape in South Africa.
Proven sales track record. preferably in the education sector or a similarly consultative sales environment.
Highly developed communication abilities, with strong and demonstrable public speaking skills and interpersonal skills, with the ability to connect with diverse audiences.
Strong negotiation and persuasive abilities, with a customer-centric approach.
An ability to develop and foster relationships, and build partnerships with external organizations and communities.
Excellent administrative and organizational skills including the ability to time manage and work under pressure.
Self-motivated and able to meet agreed objectives on own initiative.
Orientation toward the target.
The highest levels of integrity at all times.
Data analysis and performance/operation metrics.
Working with young people, teachers, and prospective student sponsors.
High level of empathy and understanding to effectively address students' concerns and motivations.
Well-organized and able to manage multiple leads and tasks simultaneously and see them through to completion
Proficiency in using CRM software and other sales tools such as Excel and mail.google.com.
Fluency in English and any additional languages would be advantageous.
Knowledge of the local education landscape and market trends in South Africa additional Countries such as Namibia, Botswana, Zimbabwe, Eswatini, Mozambique, and Zambia would be advantageous.
GENERAL COMPETENCIES/ BEHAVIOURAL ATTRIBUTES:
Self-motivation and regulation

Excellent communication, presentation, and interpersonal skills

Capable of working in a team as well as independently

Be able to cope under pressure, and meet targets

Problem-solving skills
MINIMUM REQUIREMENTS:
Bachelor's degree or solid experience in Sales, Marketing, Business, or a related field.
EXPERIENCE:
Minimum of 3-5 years' Educational sales experience.
REMUNERATION:
Successful candidates' current package will be taken into consideration where we will look at increasing the candidate's basic salary and offer a monthly lucrative commission structure to support your base. All additional costs such as travel, accommodation and sustenance reimbursements when attending career expos, will be covered by Open Window. (negotiable, dependent on experience and educational level)
The closing date for applications is Friday 30 November 2023.
Interested candidates are encouraged to submit their resume, cover letter, and any relevant certifications and include "Student Advisor Sales Application – [Your Name]" in the subject line to:
Regional Sales Manager – Stellenbosch:
Kobus van Niekerk kobus@openwindow.co.za
No late applications will be considered.
Please note: In support of the company's Employment Equity plan, applicants from designated groups are encouraged to apply. No application will be considered after the closing date, or if it does not comply with at least the minimum requirements. Should you not receive a response within one month after the closing date please consider your application unsuccessful. The Open Window reserves the right to retract the position advertised without notice. As your application is likely to contain personal information, the documents will be handled according to OW POPIA policies, and the information will be shared with HR and interview panels.