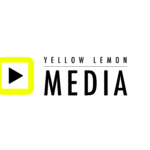 Website Yellow Lemon Media
Video Production company
Yellow Lemon Media is looking for a Full-time, in-office, Social Media Manager and Content Creator to join our team of creators!
We are looking for an individual who can bring their own zest and creative thinking. Keeping our customers' best interest and goals in mind.
You will be responsible for the day-to-day social media management of allocated/key clients.
The delivery will include, but is not limited to, social media strategies, planning, community management, tasks, scheduling, reporting, market analysis, strategy planning for customers.
Pretoria – Gauteng
Full-time
In office
Experience working with:
Photoshop
Illustrator
InDesign
Final Cut
Premier Pro
Responsibilities:
Key point of contact for customer portfolio
Generate content based on the clients' needs, brands and strategies.
Use of research and research tools to understand each customer and their competitive landscape
Adoption of global media campaign and creating original content
Work within budgets and plan strategies
Implement social media best practices across portfolio of clients
Qualifications/Experience:
Experience and advanced experience working with: Illustrator, Photoshop, InDesign, Premier Pro & Final Cut.
Relevant marketing/communications diploma/degree including up to date social media platform certifications.
Excellent understanding understanding of social and digital media.
Personal Attributes:
Team player and able work alone
Proactive
Self-starter
Energetic
Out spoken but respectful
Problem solver
Resilient
Meticulous with attention to detail
Work with strict and tight deadlines
Forward thinking